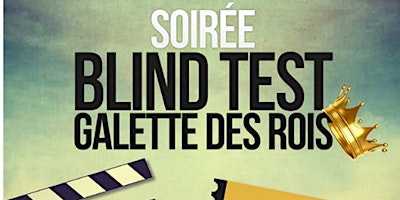 Adults
French Culture
Tasting
Soirée Galette des Rois
Friday 10th January 2020 — 7:00pm to 9:00pm
The Alliance Française of Washington DC Galette des Rois super evening is back! This time we are inviting you to test your knowledge of French songs, French films, and French literature in a mega blind test! Join us for an evening of fun, laughs and games and of course for King Cake and Wine!
AFDC members and Cultura Pass holders: FREE
General Admission: $10
1 free slice of Galette des Rois and 1 glass of wine included.
Culture & Events policies:
The member discount is applicable for one ticket per member.
Guests must pay the non-member price.
Refunds will be issued when Alliance française cancels an event, or upon a 24-hour request for refund with or without cause sent via email to cultureaf(at)francedc.org by an attendee. No other refunds will be given.
The cultural department highly recommends advanced registration (online, by phone, or in person), as events sell out quickly.
If tickets are available, the AFDC can accept payment at the door by credit card, check, or cash (exact change only). The AFDC cannot make change at the door. The AFDC reserves the right to refuse entry to sold out events.